HARI-KARI - 1982 Demos → 7" ep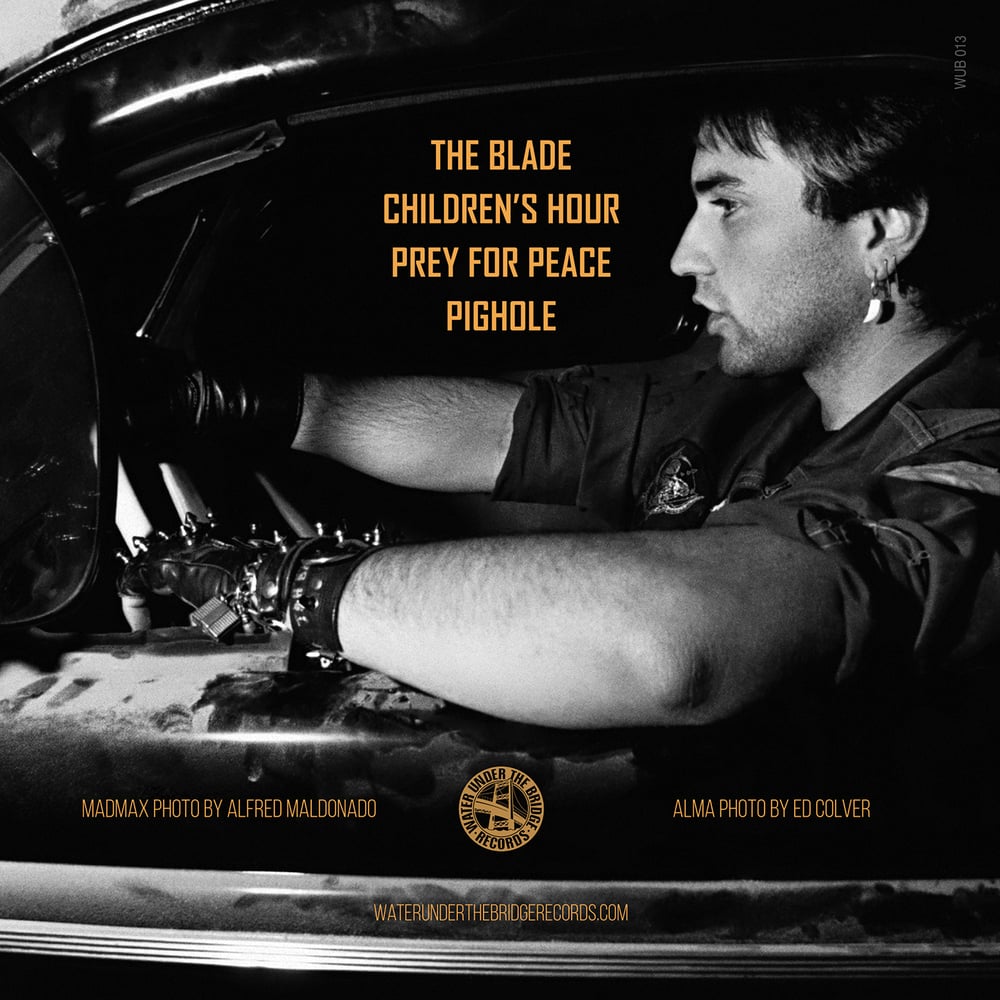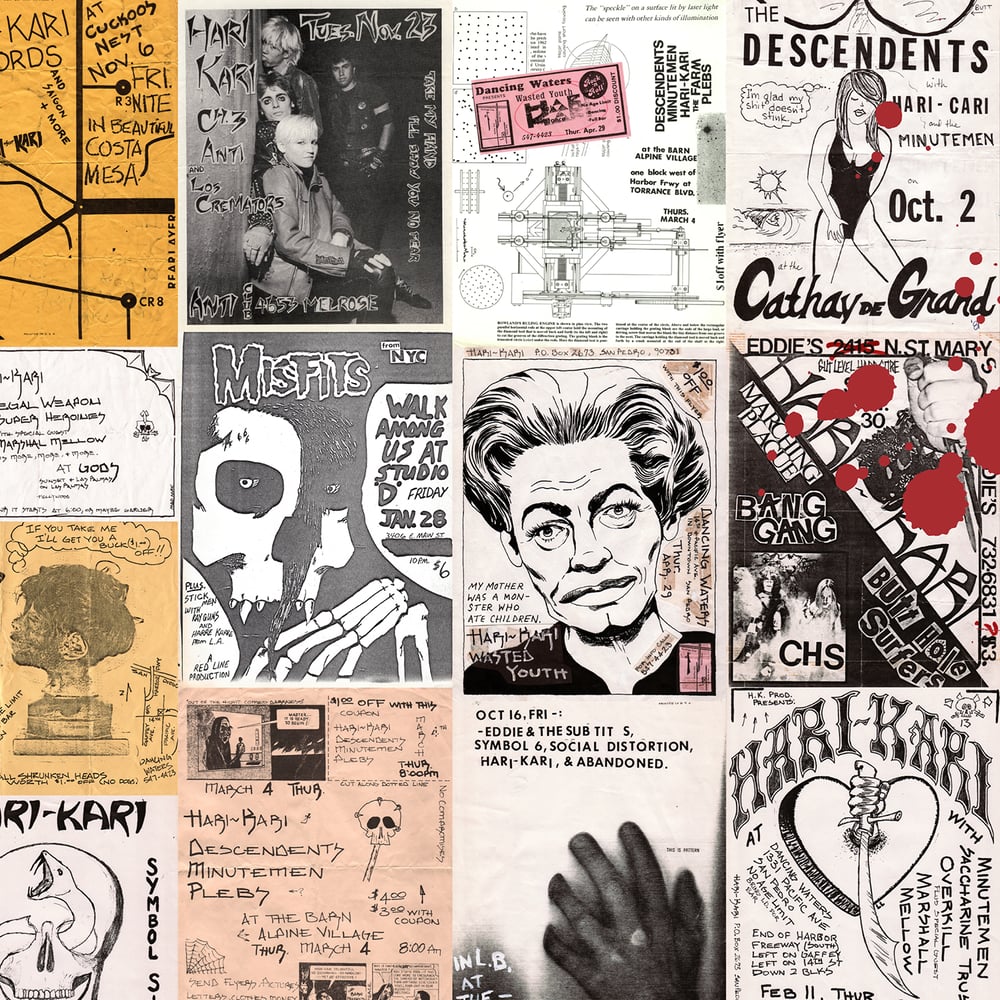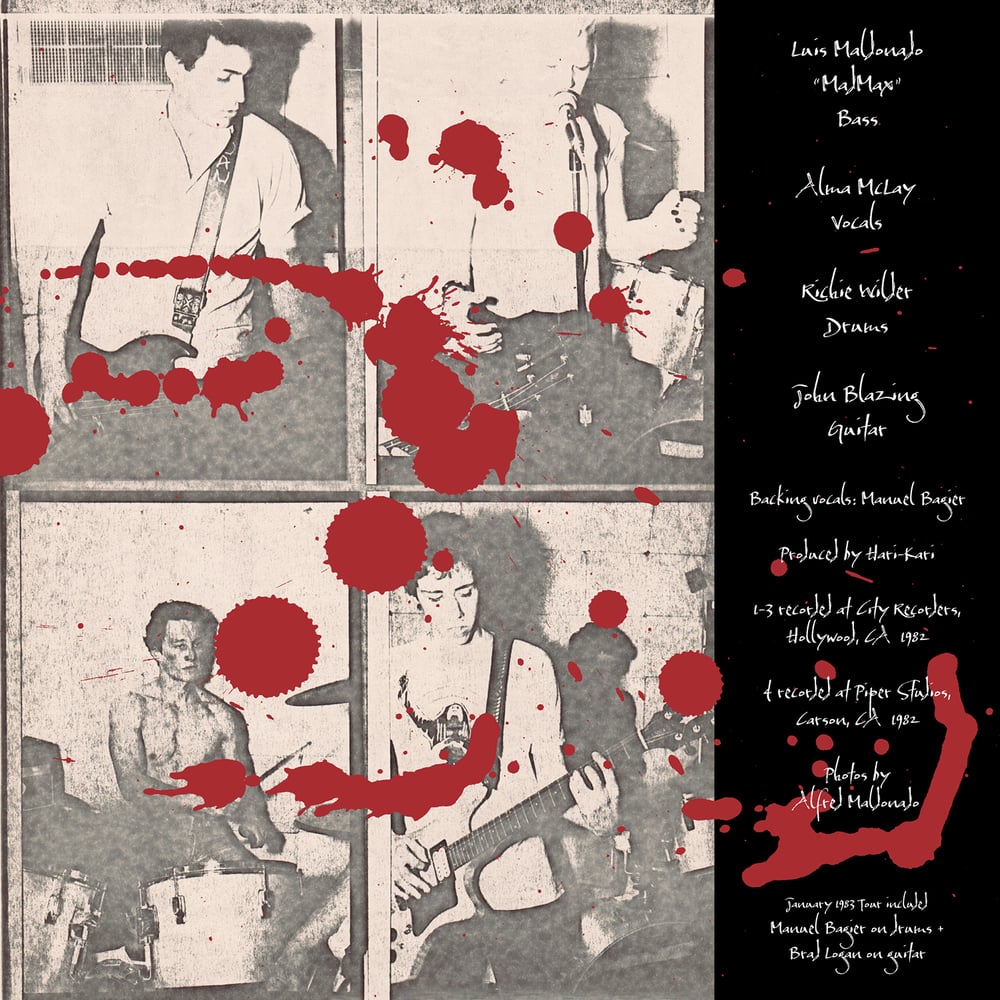 Alma McLay vocals
Luis "MadMax" Maldonado bass
Johnny Blasing guitar
Richie Wilder drums
_________________________
4 songs
01. THE BLADE
02. CHILDREN'S HOUR
03. PREY FOR PEACE
04. PIGHOLE
Bonus Track on Download
05. TOO MUCH
_________________________
Produced by Hari-Kari
1-3 Recorded at City Recorders, Hollywood, CA
4,5 Recorded at Piper Studios, Carson, CA
Backing vocals by Manuel Bagier
_________________________
After joining Saccharine Trust for their inception (on bass) in 1980, Luis "MadMax" Maldonado eventually parted ways with ST in '81 to start his own band, Hari-Kari. In doing so, he recruited Richie Wilder on drums, who also had just parted ways with ST. Alma McLay, who Luis had just met at a Fleetwood gig, was asked to give the vocal thing a shot, and she jumped at the chance. After searching high and low for a permanent guitarist, Johnny Blasing, the original guitarist of Salvation Army, made himself available. Hari-Kari were more in tune with the prevailing hardcore onslaught that was taking over L.A. punk at the time, but couldn't shake their heavy metal roots — making them a hybrid of both, which confused a few of the boneheads in the "scene."

One of the earliest, if not the first South Bay crossover band from the early '80s —definitely the first in Pedro. Their only recorded output is documented here (five songs) — two different demo sessions recorded in early 1982. "Prey for Peace" ended up on the Life is Boring So Why Not Steal This Record compilation on New Underground Records (1983). One analysis claimed Hari-Kari to be the punk rock Judas Priest.
"MadMax" got his nickname 'cause of his obsession with the movie, Mad Max (1979), and the fact that he hated when people called him that, in turn, made it stick.
Hari-Kari were around from 1981 to 1983 with various lineup changes — Luis and Alma both being the main pulse.

Get on board Hari-Kari's fuel injected suicide machine: "they are the rockers, they are the rollers, they are the out-of-controllers." Ring a bell? Limited edition of 200 — don't miss out.
_________________________
IMMEDIATE DOWNLOAD
Order here:
HARI-KARI - 1982 Demos
Immediate download of 5-track album in your choice of high-quality MP3, FLAC, or just about any other format you could possibly desire.
_________________________
PRODUCT HIGHLIGHTS
• Translucent Orange Vinyl
• Includes Digital Download w/ Bonus Track
• Cover photo by Ed Colver

▬
WUB 013
7" EP Release Date: 09.20.21
Cassette Release Date: 08.25.15 (Sold Out)